Biography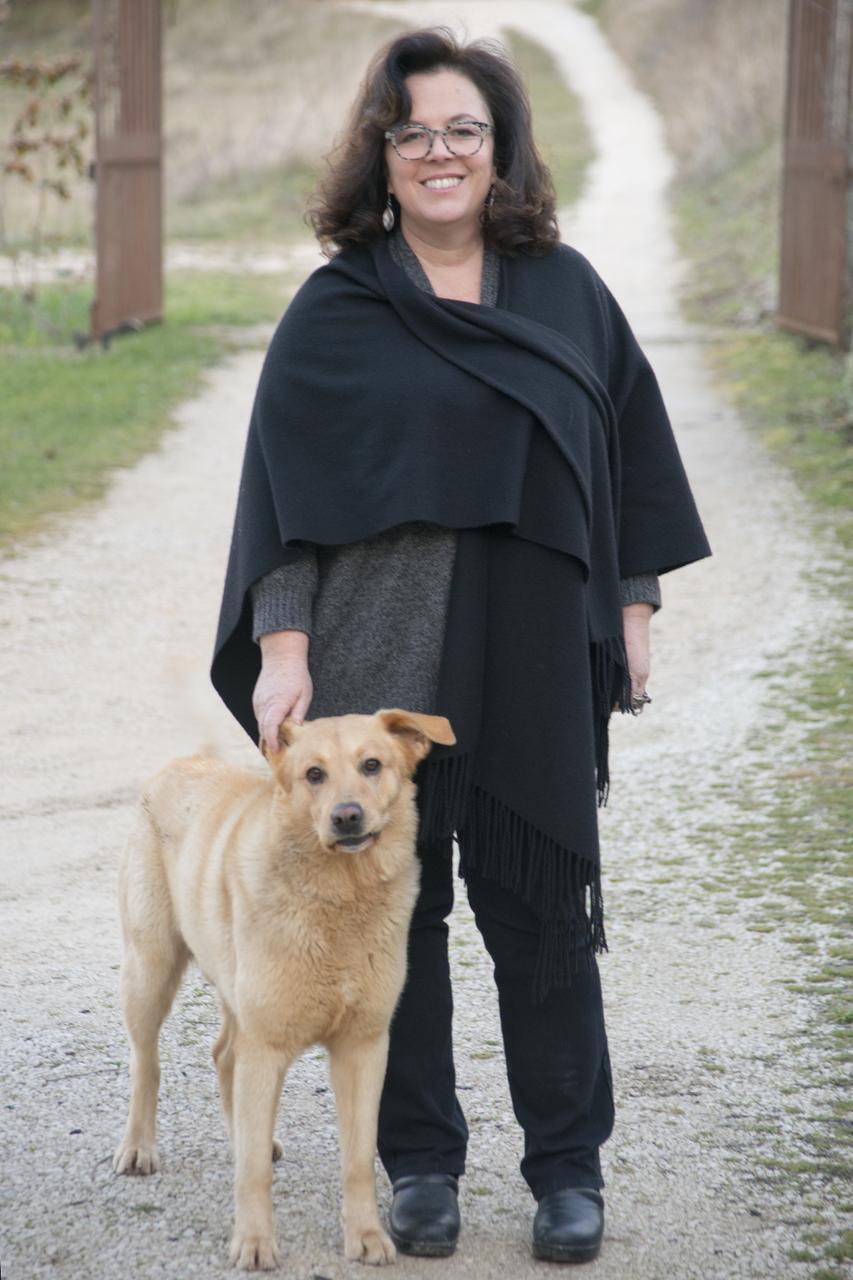 I did not take an ordinary path to becoming a writer, if there is such a thing. Instead, I was both foolish and brave in equal measure. I have a nomadic trajectory. I spent my early years in Haiti where I was born; I lived on a tiny wooden sailboat at the age of 17 and traveled into a dangerous secret war in Central America; I traveled to Tashkent by train from Moscow across Kazakhstan and Uzbekistan as the Soviet Union was crumbling; I renovated and lived in a houseboat in Amsterdam and then traveled through Europe; I spent time in a Buddhist monastery in Korea, and studied Japanese women poets of the 11th century in Kyoto.
For over twenty years France has been my home. I have collected stories along the way, but it was here that I got to know my French family and found my deepest inspiration. When I finally settled down in Provence I discovered some of the most moving stories I had ever heard from my own family. I have written poetry, children's books, short stories, and essays, but my current project, the story of my tante Helene is my first long-form creative non-fiction piece.
I was lucky to work with the great children's book author and artist Anthony Browne on my first book of poems, Trail of Stones, published in 1990 by Knopf in New York and Walker Books in London. Poems from this collection have been widely anthologized and turned into a theatrical production in Germany and Luxemburg.
My second book, also with Anthony, The Night Shimmy, (Knopf, 1991) has been translated into eight languages, and is still in print.
My third children's book Ruth and the Greenbook (Lerner, 2010) received awards and recognition including the ALA 2011 Most Notable Middle Grade Reader, Whitney and Scott Cordozo Award for Children's Literature, Honor book for the Jane Adam's Peace Prize, and most recently was named "one of ten books all Georgians should read" the Georgia Advisory Book Council. It is currently on its 14th edition.
My most recent children's book The Hiding Game, a Middle Grade Reader, won a 2017 Parent's Choice Award. Jane Yolen, author of The Devil's Arithmetic, said, "The Hiding Game... is riveting, the truth undeniable, the heroes all but forgotten. A picture book not to be missed." And the Kirkus Review called it, "Gripping and intense." The Hiding Game tells the story of my great Uncle Danny Bénédite and how working with Varian Fry in Marseille, in 1940-41, he helped save over 2000 artists, writers, scientists, scholars escape from the Nazis. Danny went on to be a leader in the Resistance and years after the war he married my tante Helene.
I have also been lucky to get my poetry, essays, and short stories published in numerous literary magazine and outlets including: Catapult, The New Republic, New England Review, Kenyon Review, London Sunday Times and Antioch Review.
Since 2005, I have lived in Southern France, where I am the Director of an international artist residency program and cultural center at The Dora Maar House. The house was purchased by Picasso as a "break-up gift" for his mistress Dora Maar. She lived here until her death in 1997. My job allows me to meet and interact with artists, writers and thinkers from around the world. I live in one of the most beautiful corners of the world, have a highly inspiring job and still I get to write in the morning in my garden shed, that I converted into a writer's room.
Besides my books, here is a list of where some of my work has appeared:

Anthologies
English for the Australian Curriculum, Rita Van Haren, et.al., Cambridge University Press, 2011
Anthology of Verse and Prose, The London Academy of Music and Dramatic Arts, 2003
Little Red Riding Hood Uncloaked, Catherine Orenstein, Basic Books, 2002
The Armless Maiden: And other Tales for Childhood's Survivors, Terri Windling, ed., St. Martin's Press, Inc., 1996
The Year's Best Fantasy and Horror, Fourth Annual Collection, Ellen Datlow and Teri Windling, eds., Endicott, 1990.

Short Fiction & Essays
Walter Benjamin's Last Hike, Catapult, 2017
Ice, and Take the Spaceship, Two Bridges, 2015, vol 4
The Reef, Catamaran Literary Reader, Fall 2014
French Love Affair, New England Review, Spring 2000
Oasis, Tampa Review, 1996
Conch Salad, Negative Capability, vol XIV #3, 1995
Three Pigs, The Antioch Review, fall 1992
Tongue of a Toad, Frank, summer 1992
The Last Hired Man, Paris Transcontinental, #7 spring 1993, prizewinner
The Lesson, Kenyon Review, winter 1991
Poetry
Ella says, A theory of Equations, and Mare Tranquillitatis, forthcoming in Narrative 2020
Reading Kafka's Letters at Sea, Sou'wester, Spring 2014
Doubt, Falcon, Figbone, 2008
Midnight Baker, Hives at the Maison Basse, Figbone, 2007
Cypris, Roger, nominated for Pushkart Prize 2007
My Father Ate Shadows, Patterson Literary Review, honorable mention Allen Ginsberg Award
Parthenope, Convergence, April 2003
Baking Pies, Atlanta Review, award winner, 2001
Gated, Arecife, Frank, March 1998
Too Near the Desert, Tooth, April 1995
Cyclops, Catholics for Free Choice, summer 1994
Dinosaurs Move in Herds, Phoebe, and winter 1993, runner-up Greg Grummer Award
Annie's Math, Learning to Grieve, Southern Poetry Review, vol. 31#2 fall 1991
Faith (In Spain), Company of Wolves, Pyromancy, The Vincent Brothers Review, June 1990
Pyromancy, Manhattan Poetry Review
Grandmother's Garden, The Journal, spring/summer 1990
Watermelons, Sun Dog, vol. 10 #1 1990
Tourists, Images, vol.14 #2 1990
The Fox Witch, Waiting Wolf, The Grolier Poetry Prize, 1989 Runner-up
Crab Nebula, The Sag-Harbor Express, Jan. 5, 1989 #1
A Father speaks to his daughter, The Sag-Harbor Express, Nov. 24, 1988 #44
Deliverance, Rituals of Number, Empty Mirror Press, winner poetry award
The Drowning, Peaked Hill Trust Journal
Their Father, The New Republic, Dec. 12, 1988
Deliverance, The Tidewater Patriot, 1988
Endurance, Poetry Northwest, fall 1988
Fishing. Lake Effect vol 3#1, spring 1988

Poetry & Fiction Awards
Nominated for a Pushcart Prize in Poetry for Cypris
First Prize, Empty Mirror Press for Deliverance, and Rituals of Number
Runner-up for The Grolier Poetry Prize for The Fox Witch, and Waiting Wolf
The Greg Grummer Award for Dinosaurs Move in Herds
The Atlanta Review Award for Baking Pies
The Allen Ginsberg Award for My Father Ate Shadows
Conch Salad was the prizewinner in the WICE-Paris Transcontinental short story contest.